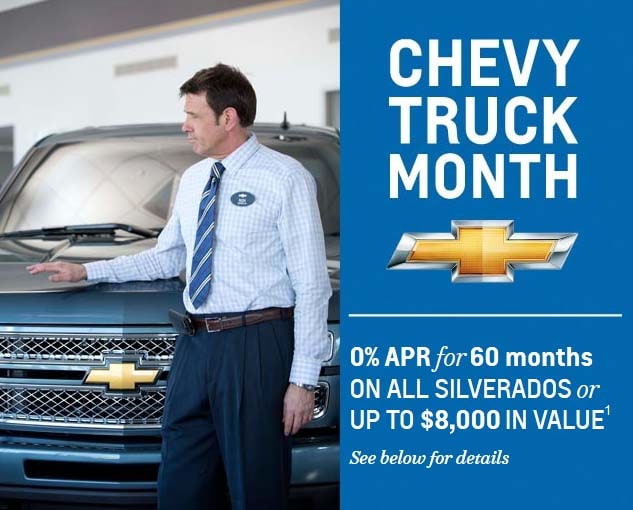 Great deals on the greatest trucks
and crossovers


Everyone rejoice - Truck Month is finally here. It's time to get a pickup that works as hard as you do. Like Silverado, with all the power of a V8 and the highway fuel economy of a V6. 2 Or look no further than Traverse for a crossover that offers a spacious and comfortable third row. If you need a truck with more power or more room for the family, drive home a Silverado HD, Tahoe or Suburban.
Truck Month. Just in case you needed yet another reason to get behind the wheel of an award-winning Chevy truck or crossover.


2012 Silverado All-Star Edition Ext. Cab


0% APR for 60 months for qualified buyers. 3 Plus, trade up and get an additional $2,500 in total value4 Or get up to $8,000 in total value when you trade in an eligible vehicle 5
2012 Traverse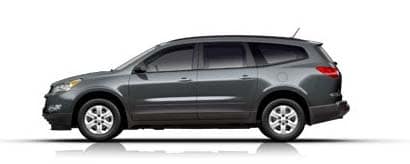 0% APR for 72 months for qualified buyers 6 Or get $2,000 Customer Cash 7
2012 Silverado 3500 HD Diesel


0% APR for 60 months for qualified buyers 8 Plus trade up and get an additional $2,000 in total value 9
2012 Suburban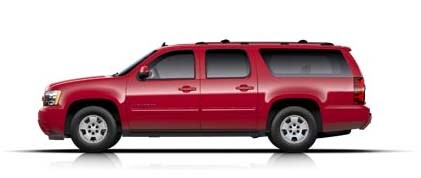 0.9% APR for 60 months for qualified buyers 10 Or get $1,500 Customer Cash 11
2012 Tahoe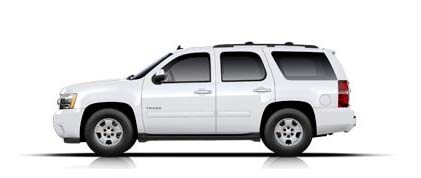 0.9% APR for 60 months for qualified buyers 12 Or get $1,500 Customer Cash 13


1. Example offer is for Silverado 1500 4WD Extended Cab with All-Star Edition package. Monthly payment is $16.67 for every $1,000 financed. Example down payment: 8.2%. Must show proof of current ownership and trade in a 1999 model year or newer vehicle. Excludes leases. See dealer for details. Take delivery by 10/31/2012. $8,000 total value includes $5,500 in Customer Cash, $1,000 for Trade-In Allowance and $1,500 discount for All-Star Edition Discount.
2. Based on Silverado with available 5.3L V8 engine. EPA estimate MPG 21 highway.
3. Monthly payment is $16.67 for every $1,000 financed. Example down payment: 8.2%. Some customers will not qualify. See dealer for details. Take delivery by 10/31/2012.
4. Must show proof of current ownership and trade in a 1999 model year or newer vehicle. Excludes leases. See dealer for details. Take delivery by 10/31/2012.
5. Must show proof of current ownership and trade in a 1999 model year or newer vehicle. Excludes leases. See dealer for details. Take delivery by 10/31/2012. $8,000 total value includes $5,500 in Customer Cash, $1,000 for Trade-In Allowance and $1,500 discount for All-Star Edition Discount.
6. Monthly payment is $13.89 for every $1,000 financed. Example down payment: 10.7%. Some customers will not qualify. See dealer for details. Take delivery by 10/31/2012.
7. Some customers will not qualify. Not available with some other offers. Excludes leases. See dealer for details. Take delivery by 10/31/12.
8. Monthly payment is $16.67 for every $1,000 financed. Example down payment: 12.8%. Some customers will not qualify. See dealer for details. Take delivery by 10/31/2012.
9. Must show proof of current ownership and trade in a 1999 model year or newer vehicle. Excludes leases. See dealer for details. Take delivery by 10/31/2012.
10. Monthly payment is $17.05 for every $1,000 financed. Example down payment: 12.7%. Some customers will not qualify. See dealer for details. Take delivery by 10/31/2012.
11. Some customers will not qualify. Not available with some other offers. Excludes leases. See dealer for details. Take delivery by 10/31/12.13.
12. Monthly payment is $17.05 for every $1,000 financed. Example down payment: 11.7%. Some customers will not qualify. See dealer for details. Take delivery by 10/31/2012.
13. Some customers will not qualify. Not available with some other offers. Excludes leases. See dealer for details. Take delivery by 10/31/12